eldest child / mexican-american / austinite


"You don't have to look at the downtown skyline to see that things have changed a lot here in Austin." 

On home
"In one room the N64 is running with Banjo Kazookie or Mario. In my parent's room, you hear the novelas playing. In my sister's room, she is singing at the top of her lungs. When it was all going 100 percent, it could get kind of annoying. But now that I have my own place, I kind of miss it."
"
Since I was a kid, I would work with my dad in flooring whenever I could. They didn't have me working because "oh we need you to work, we're short on money." It was because they were making sure that I learned me the value of hard work.  And then on top of that, they taught me the value of providing for your family [My siblings, my grandparents and my parents now.]
 So that's why I think its necessary to stay nearby.
"
​​​​​​​
"The biggest scam is that you're taught that have to be a leader. All of the students that I work with have the same idea that I had, "I'm going to go to UT or A&M. In order to make it in life, you have to be a leader. And that puts a lot of pressure on them. It put a lot of pressure on me.
I am the oldest in the family and being told, "oh know you have so much ahead of you." It makes you feel like you have the whole world on your shoulders. 
They're seeing the circumstances that their
families
are in. And of
course
, they're going to want something better for their family.
That mixed with t
he emotion behind bettering your family or putting them in a better position, it just adds a lot. 
When I didn't get into Texas A&M. I was completely devastated. I thought, "I am a failure to my family, like this is it." Then I went to SFA and was like oh okay, it's not that bad. But I still had that mindset, "oh the pressure's on, I'm gonna save the world. O
h
I'm going to go to this university, I'm going to get this g
reat job and get them [my family] out of t
his situation. And you know, in a better one.
​​​​​​​ I talk to college students and they're stressing out because they have interviews coming up or because they can't find a job. And when they can't find a job they're completely devastated. I think we aren't approaching this, how we talk to students, in the right way."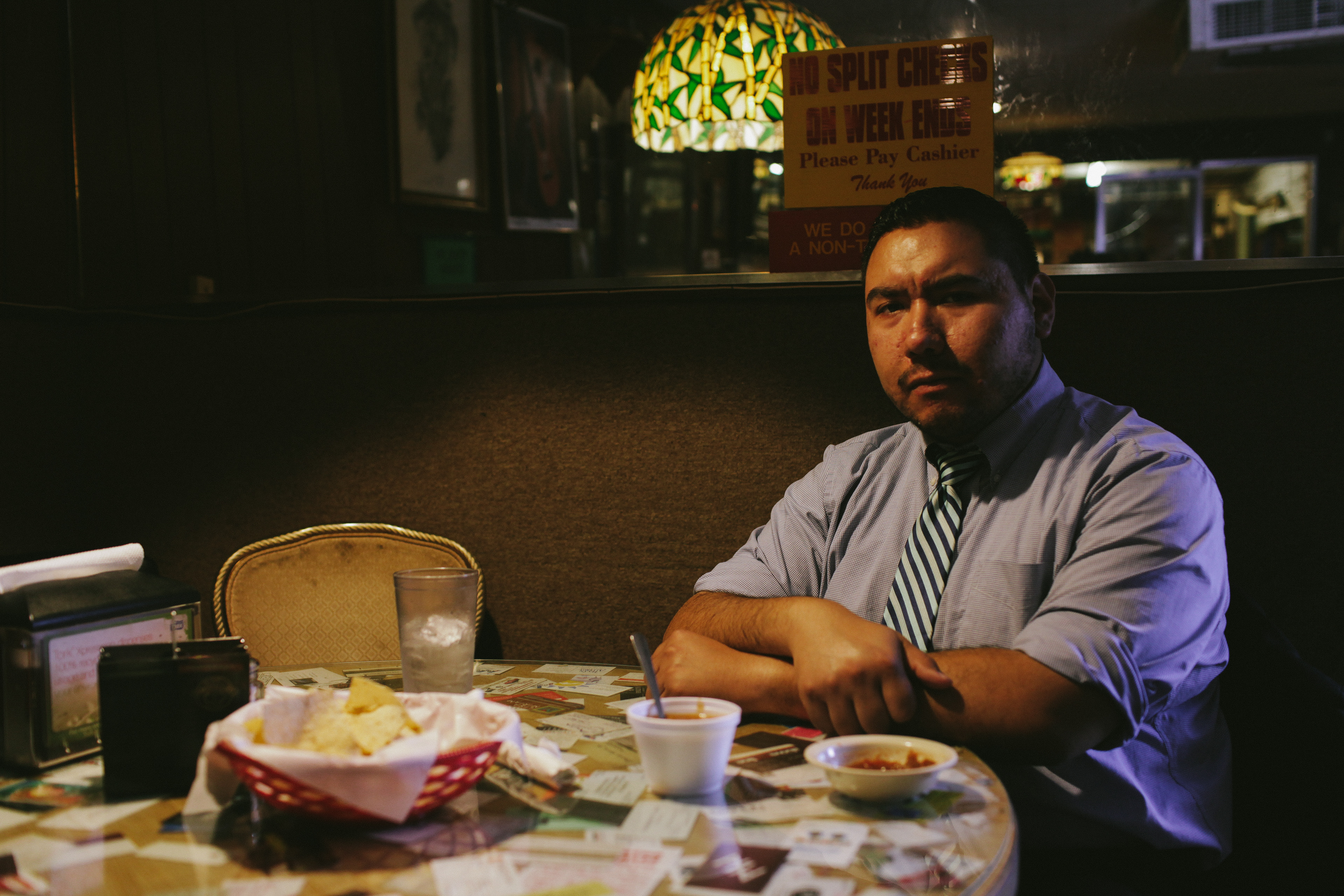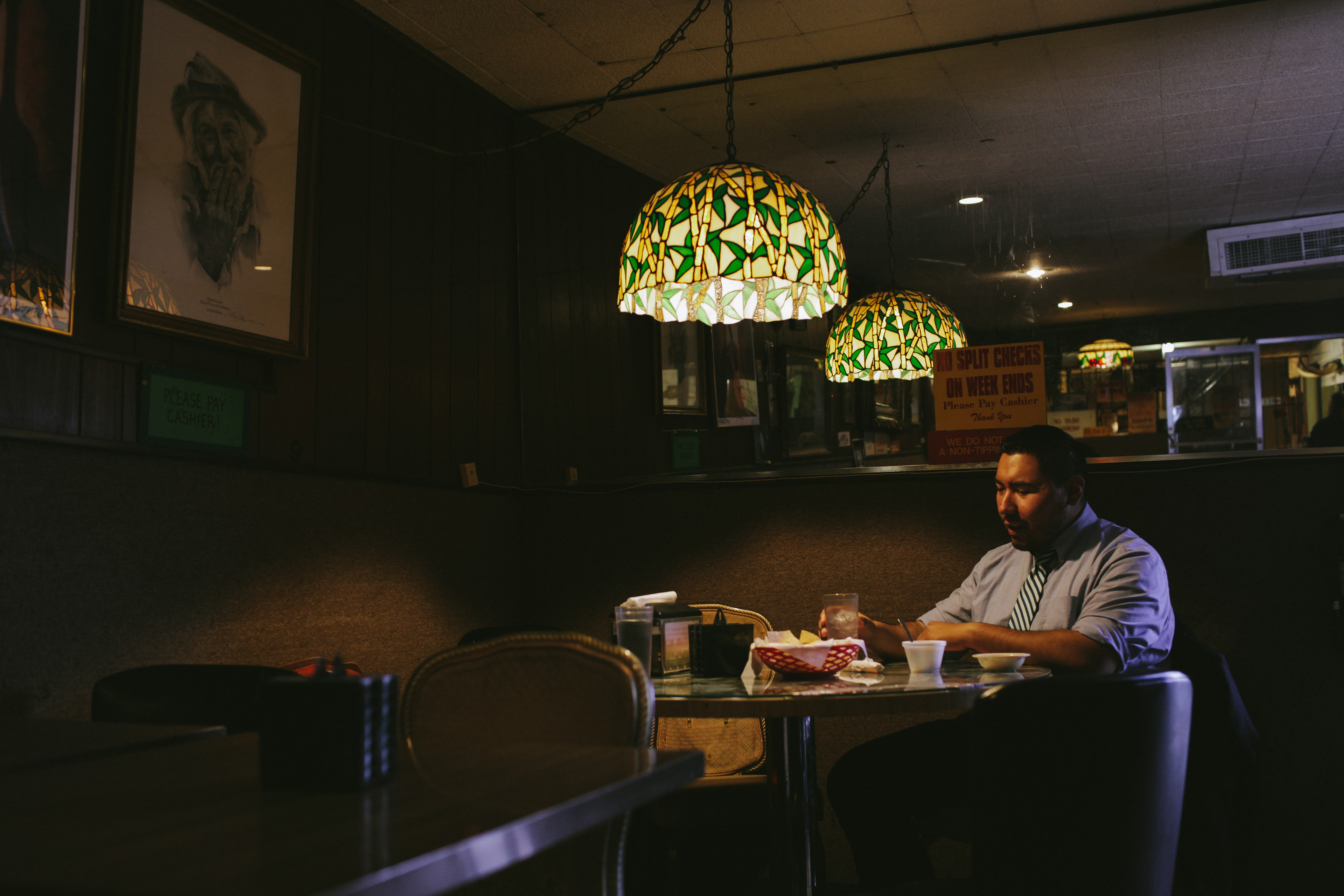 On Austin 
"
I've lived here my whole life. Born and raised in East Austin. Back then it was pretty ghetto. And I know before that I was born, it was much worse.  Talk about seeing something change before your eyes.  We moved from one of our houses to a newer one. And I remember despite it being old, it was new to us. I mean it was a pretty rundown neighborhood.
I remember that the guys in the two houses in front of us used to stick their heads out the window and yell at each other through the burglar bars like
 they were sitting on the porch.  (Laughs)
Now I go to my parent's house. And it's completely different. You see like four or five people walking their dogs and walking by with coffee cups or on bikes. And no one speaks to their neighbors. You don't have to look at the downtown skyline to see that things have changed a lot.
"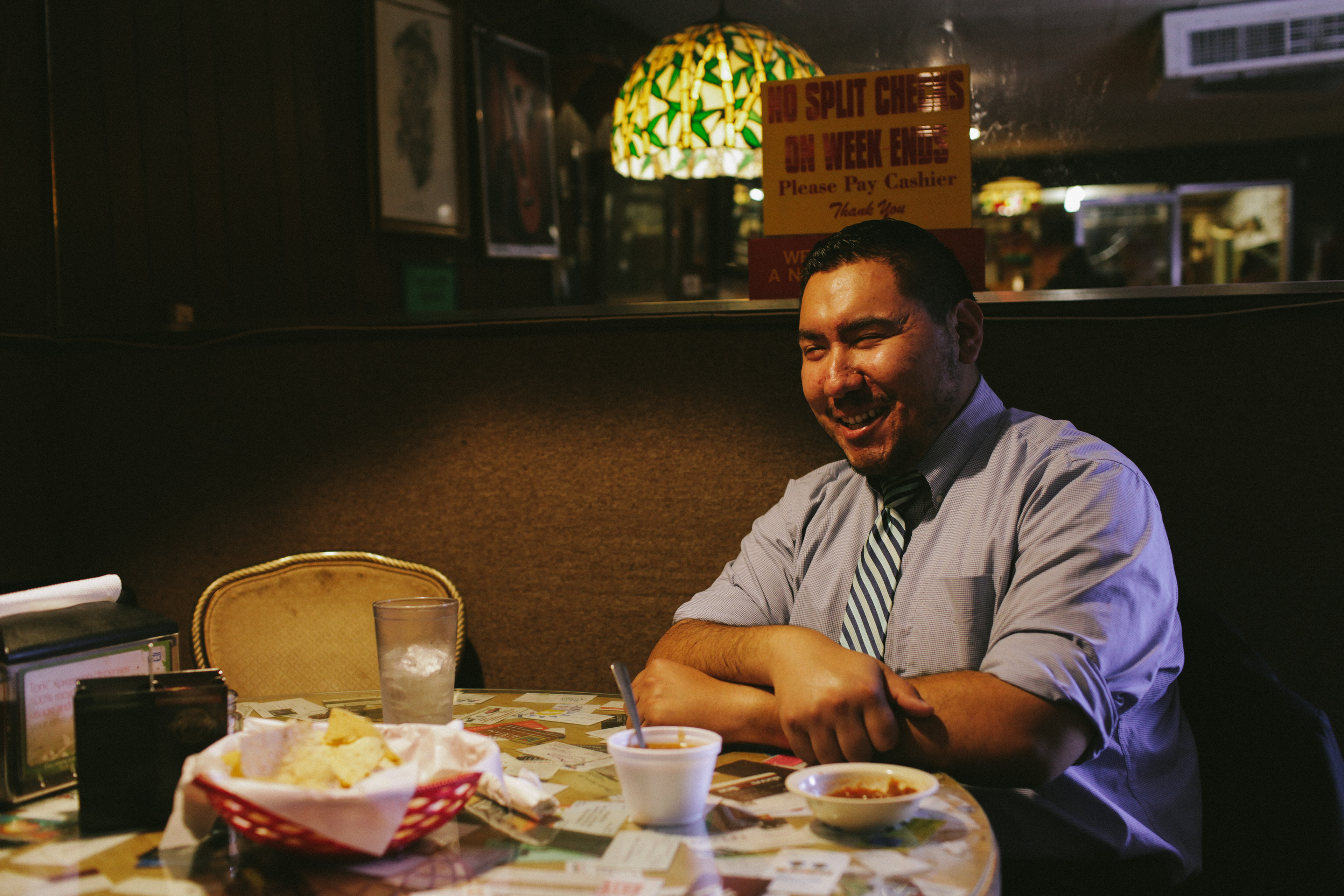 From Austin, TX
Lives in Austin, TX