El Pasoan/grandmother/matriarch.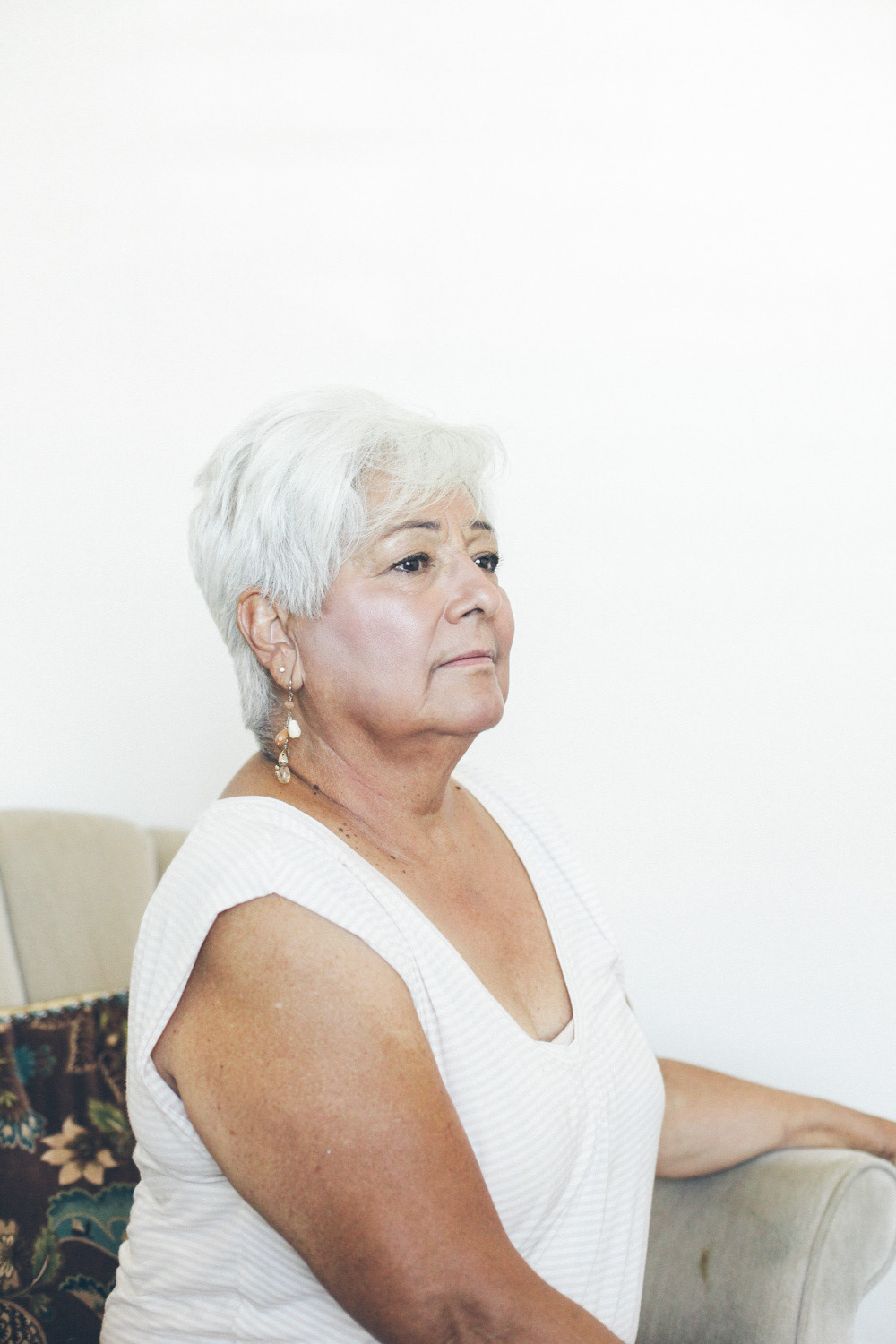 "

I've been here since I was born here 75 years ago." ​​

"It's the ties, it's the unity that's here.
My younger children have left El Paso to go work because, of course, they went to college. 
They went to work and they've been very successful. But they keep coming back. And every time they come back, their children don't want to leave. They don't come that often, maybe once or twice a year, but [when they do] they feel a unity. 
They feel that draw that they want to stay here.
They don't want to leave.
"
"
I think that people here are very are responsible, caring and have a mixture of
traditions. I
t's a mixture of the cultures that we have. 
"That's El Paso for you. I'd never live anyplace else."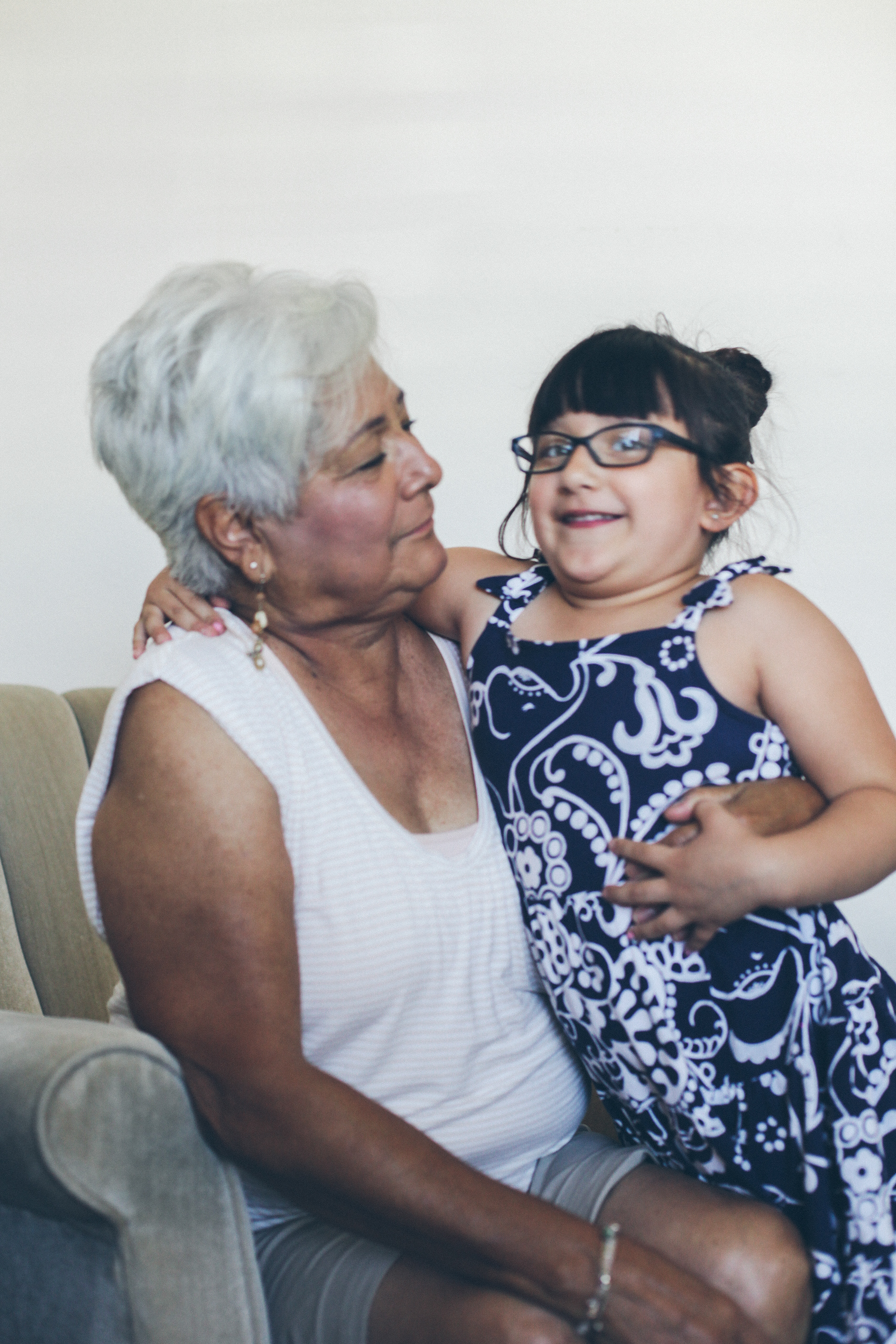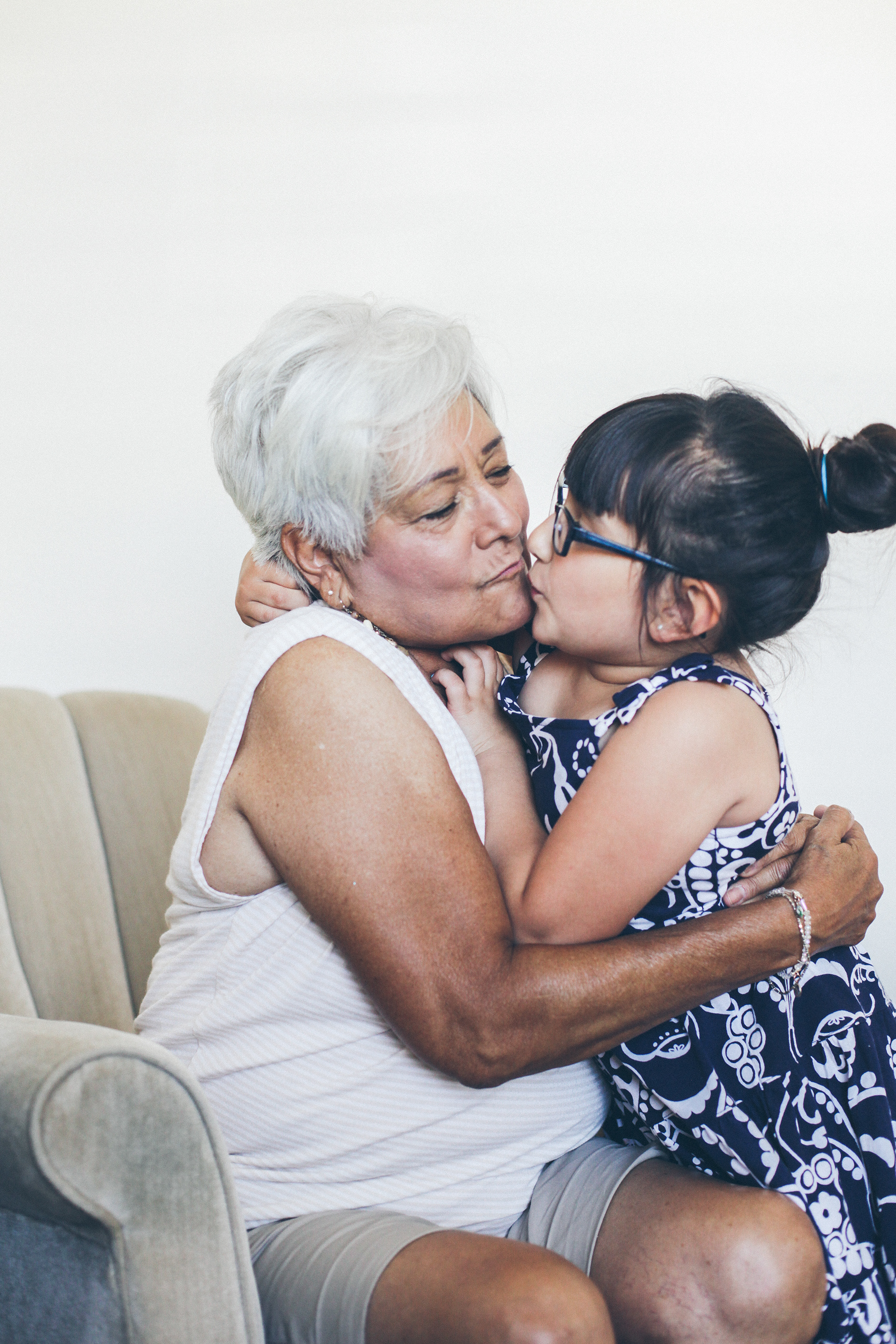 On her younger self
"To my younger self? I would say, ask questions. I never knew anything when I was getting married. Ask your parents. Ask. Ask ask. I should have asked a lot of questions instead of just taking it for granted that that was the way life was supposed to be. I didn't know. I didn't know it could have changed. I didn't know it could have been better. And because I had a hard time when I was married so young. I would have told myself you know ask questions and seek help." 
"
I got married a week after I turned 15. So I didn't graduate from high school.
I
loved high school. I've always loved learning you know. So that's one of the things me
 and my husband instilled in my children because we never did graduate from high school, he never went beyond eighth grade. So he worked really hard and I went to work also. I worked in a factory for a long time, 20 some years. 
Then 
my husband passed away. 
I wanted to know where I could get a least GED. So I went in and I got in before I knew it, I had passed and then they sent me to go get an S.A.T. or something. I said well when can I enroll? Not even a year after he passed away I was going to UTEP. I don't know how. And that's me."
​​​​​​​
"
Here in El Paso my husband worked for a Sadco but we knew they had really strict restrictions on their emissions. It was a refinery, like a foundry. 
And I worked for Levis. 
When NAFTA came in, we still had a lot of factories here. But then they slowly died off. When I worked there, Levis was always made in the U.S. That was one of the best companies to work for here in town. People would make a lot of money."
My husband, he started working in 1970.  I never knew how much he earned but his take home pay was $400 that was a lot of money back then. And he would pay union dues and he had IRA.  "
"I feel a lot of empathy for people who are trying to come across. But it's not the Mexicans that are trying to come across as people that are from Salvador, Guatemala and other places."
"
So what President Donald Trump is doing right now I don't think it's right. It's morally wrong to treat people the way he's doing it. 
This man has no compassion whatsoever. To him, all of it is the art of the deal, making money. He doesn't care what he's doing. He doesn't care about anybody but his own self not even his family. 
I never thought that we would get to this point. Here in El Paso, I don't understand people that voted for him expecting him to help them but he's not. All those farm workers and all those c
oal miners, he is not doing anything for them. 
"